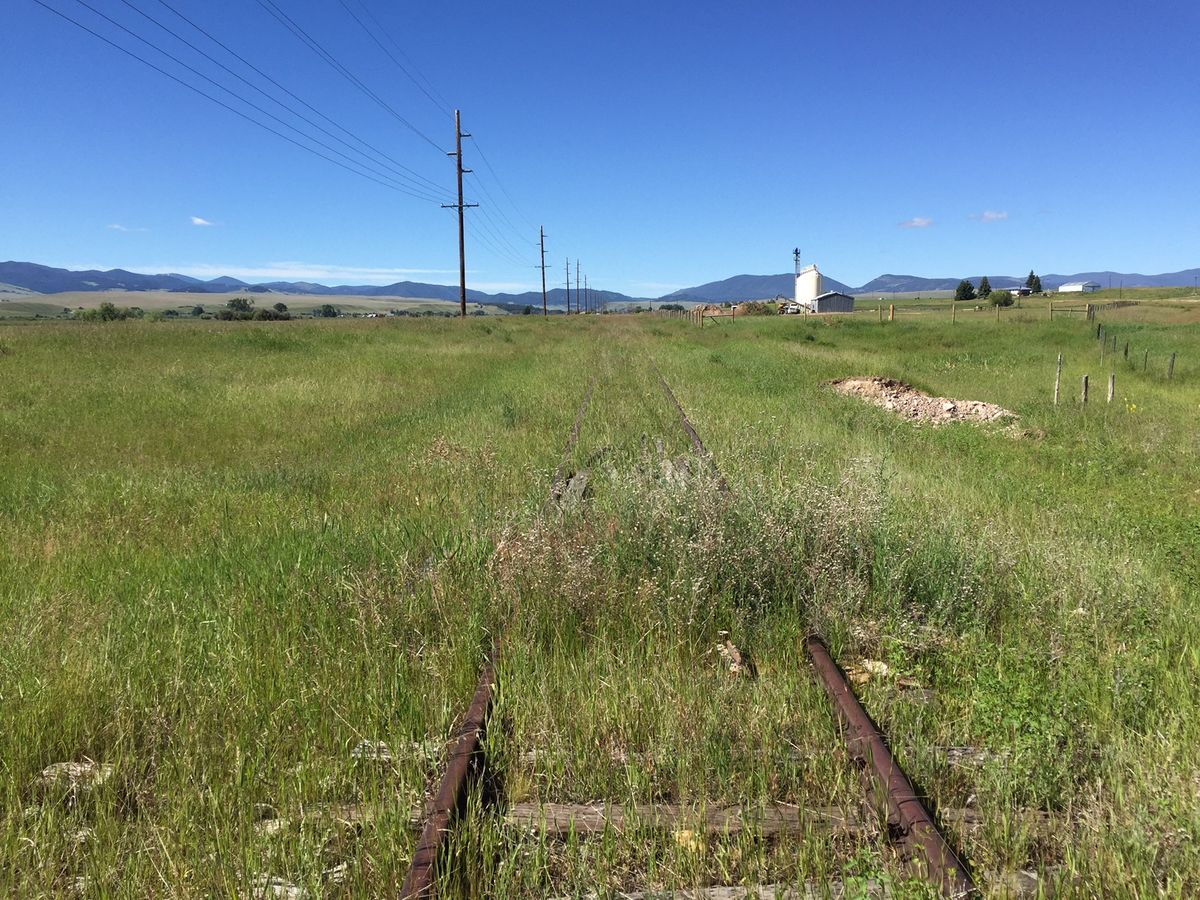 Day 4. Biking into Butte
by Hope Windle
Date: June 19 Monday, 2017
Start/End: Hamilton, MT / Butte, MT
Itinerary: Drive to Butte in AM (pass Continental Divide),
Ride Silver Bow Creek Greenway, BA&P Hill Trail,
Blacktail Creek Trail (maybe Milwaukee Road Rail-Trail too)
Stay in http://www.homestakelodge.com/
Actual: Ride Silver Bow Creek Greenway, BA&P Hill Trail, Blacktail Creek Trail
Trail: Silver Bow Creek Greenway (~4.5mi), BA&P Hill Trail (4.1), + road to + Blacktail
Creek Trail (3.2)
Trail Surface: Asphalt
Riders: Lisa, Cori, Hope, Maya, Lana, Bob & Dee + Ginny (guide)
Miles rode: ~ 15
We packed up and headed out. Today our destination was Butte. But before Butte, we were scouting out abandoned tracks and trails. The sun bright, the horizon easy on the eyes... grasslands flanked by mountains.
We refueled at a general store / bar outside Phillipsburg. It was the kind of place that had something unexpected or forgotten waiting on every shelf. The connecting bar caught Maya's eye for a Pilgrim photo shoot: lit up and ready for business at 10am. I stood in my costume under a wallpapered ceiling of beer pin-ups; Christmas lights and dollar bills fluttered from the rafter, post, and beam; a man pulled the lever of a slot machine with Zen-like concentration.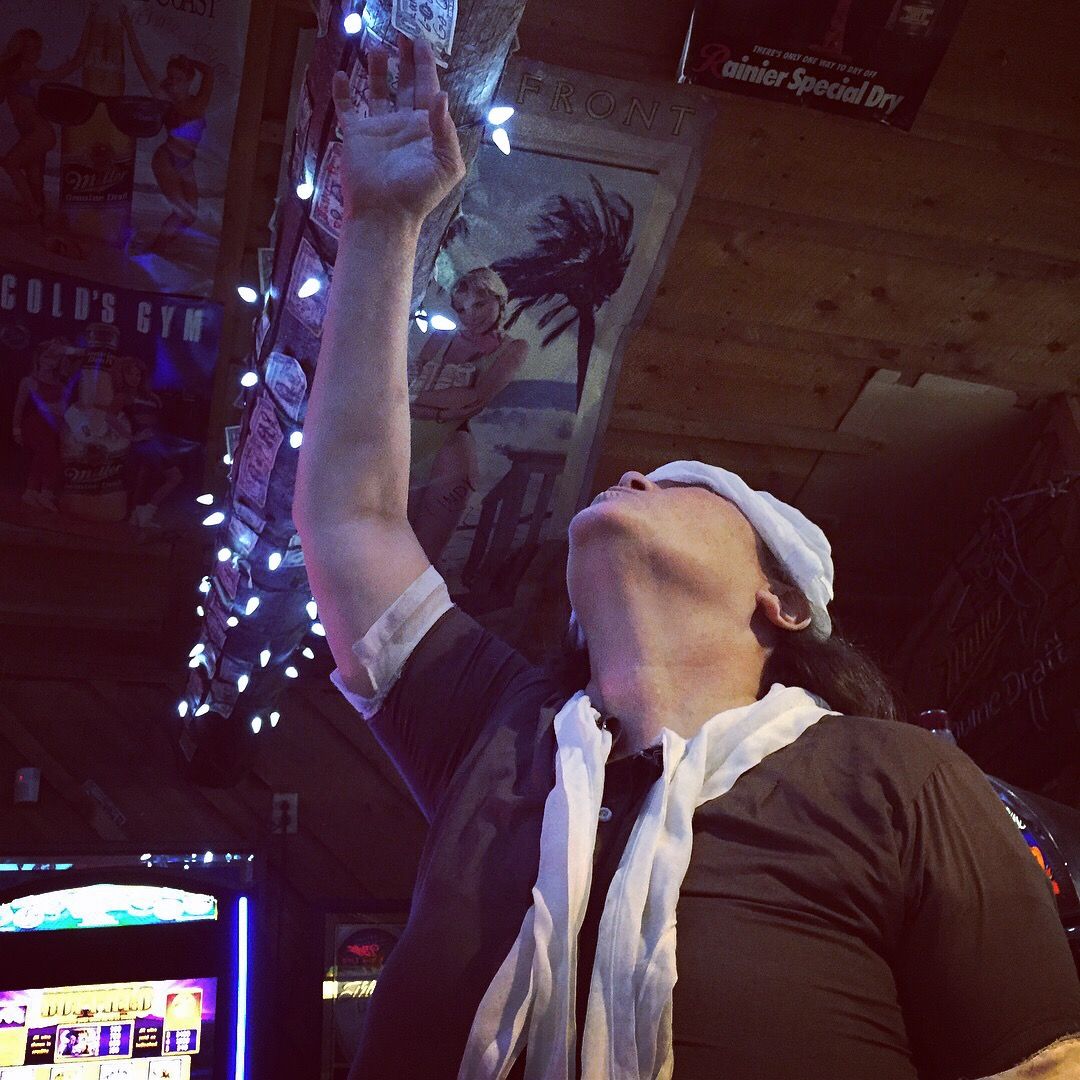 On we drove to Phillipsburg -- once a booming mine town -- following a line of railroad tracks into what is now a quiet town on a steep hill.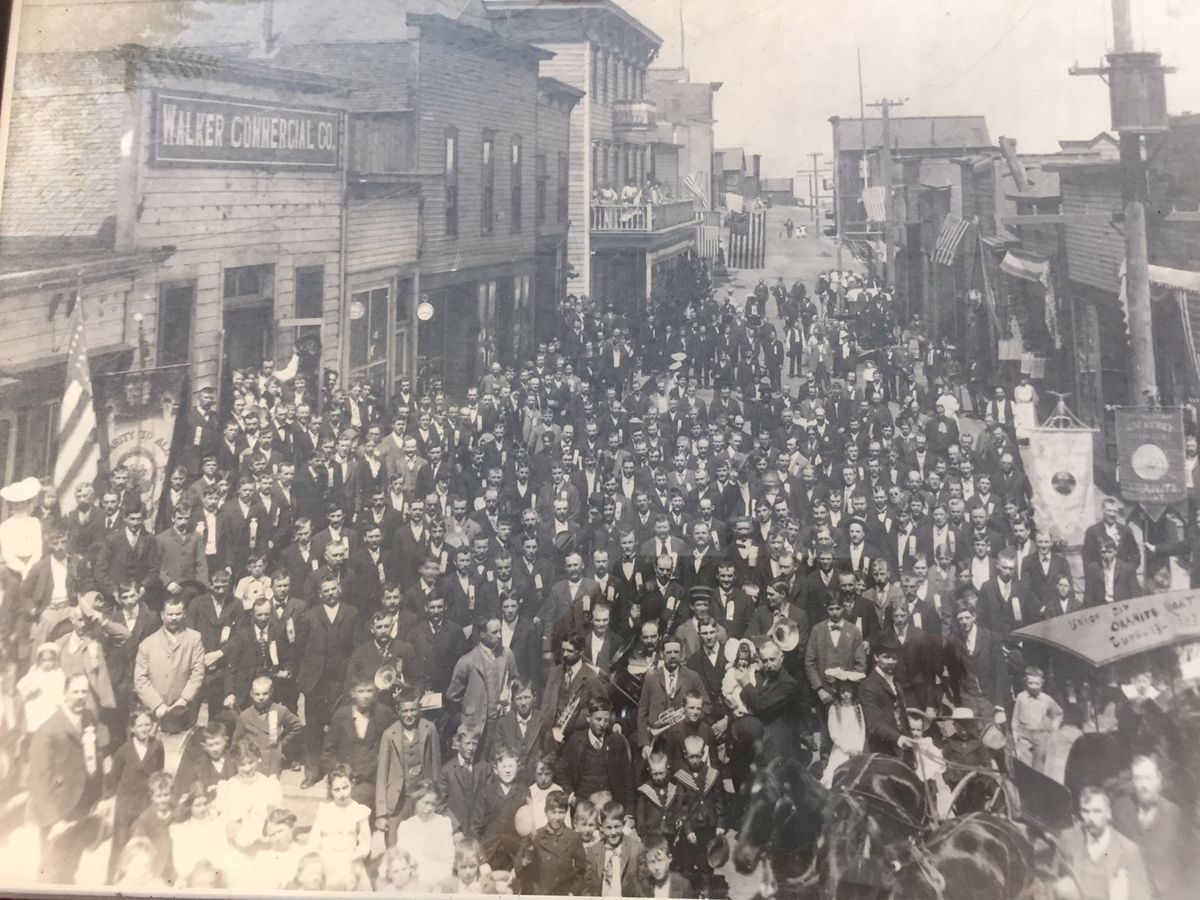 We stopped at the Granite County Museum in a converted hotel, full of artifacts and photos of mining culture and life in the mid 1800s.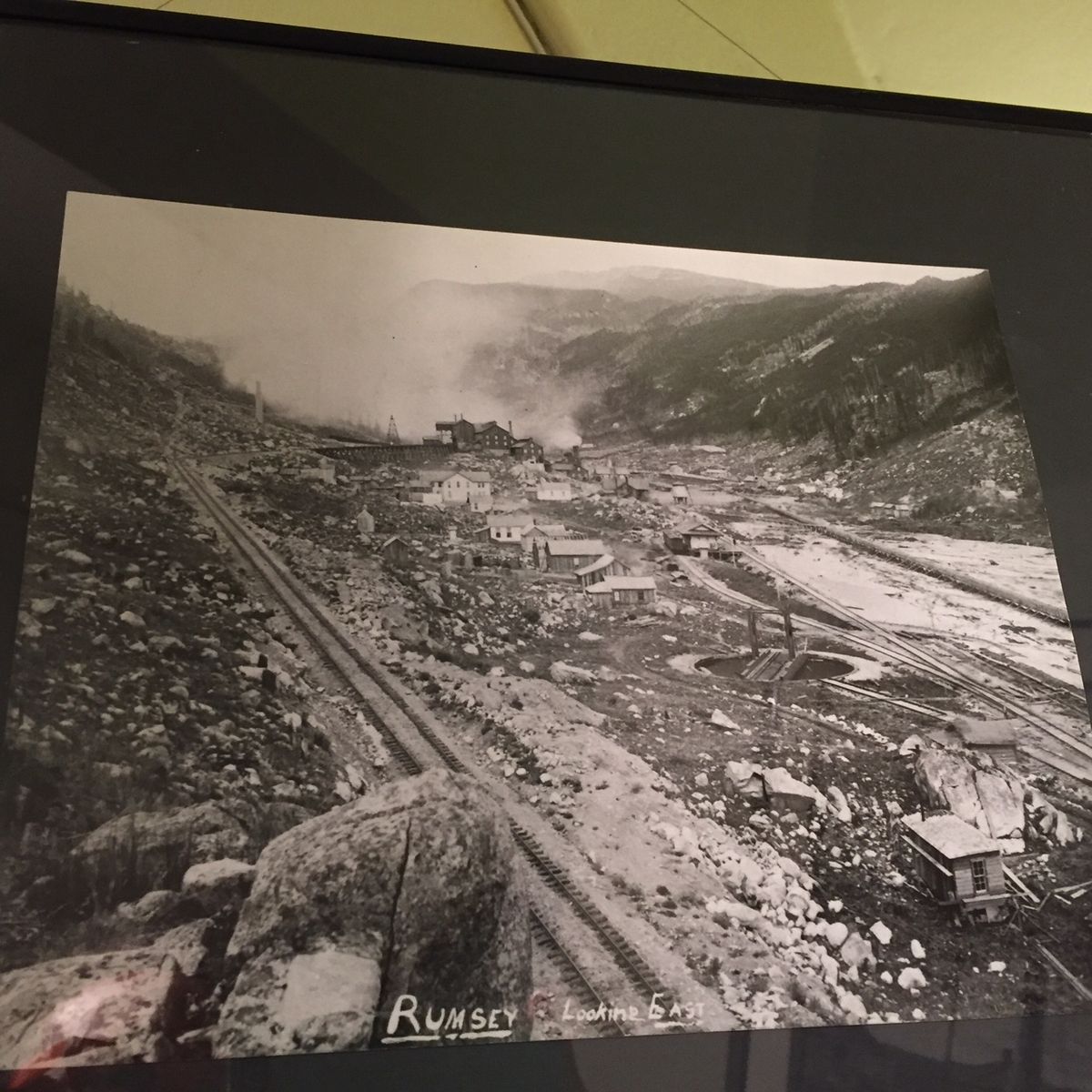 We navigated to our start point outside Butte: the the Silver Bow Creek Greenway, one of a series of trails also known as the Anaconda Trails , a series of trails through historic neighborhoods and abandoned mine yards.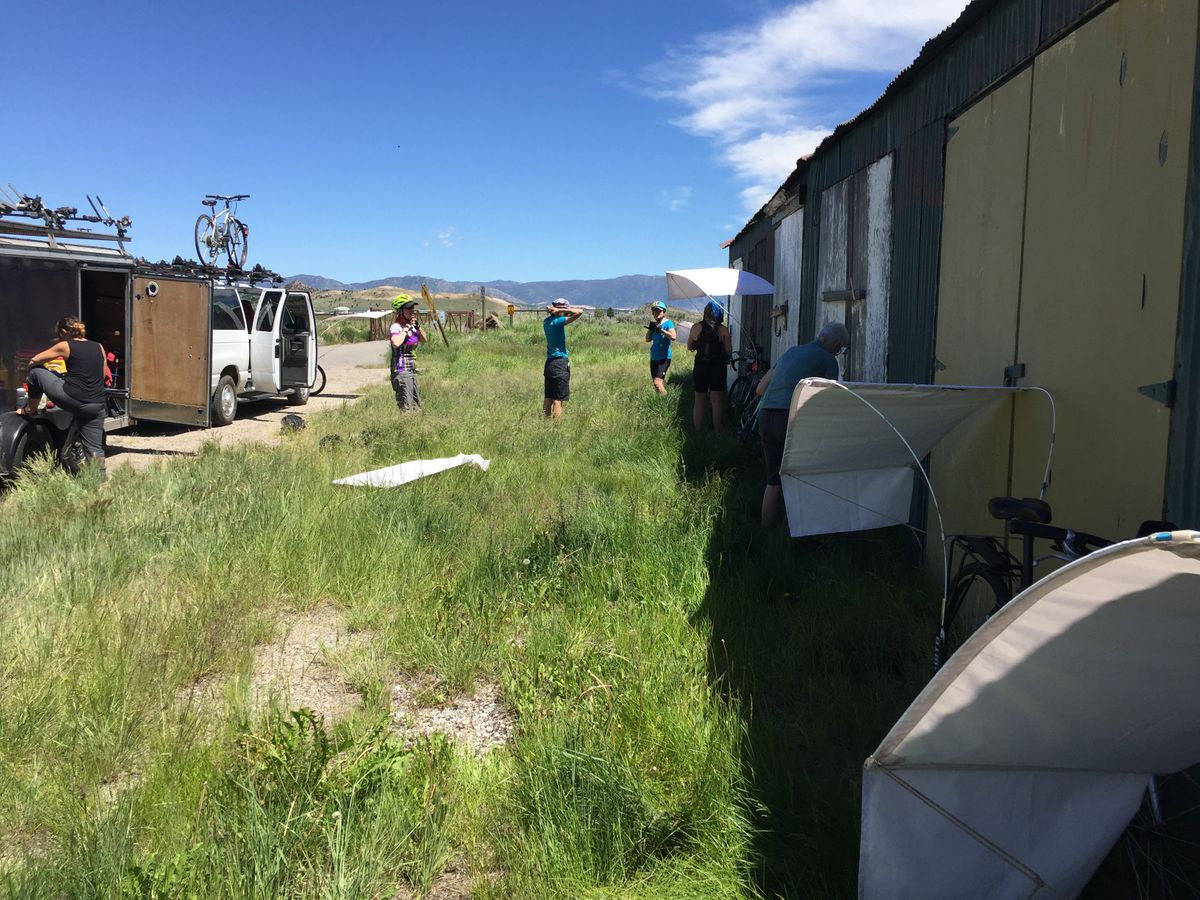 It was hot and sunny with no shade in sight along the trail.

The trail was smooth new asphalt, a manicured path, flat with little dips and tunnels around train tracks, initially a cakewalk. We were warned not to step off the trail for copper-mine contamination concerns.
As we got closer to Butte, we began to climb the hill to the Anaconda Copper Mine, geographically different from the flats of Missoula. Butte was a round amphitheater of little miner cabins, craftsman bungalows, and grassy land. It reminded me of the hills of Bernal and Potrero in San Francisco, on a smaller scale. We plodded upward, a slow ascent, an ant line with white breadcrumbs, our white flags wobbling back and forth with each crank of the wheel. Towards the top of this trail, conceivably the end of our ride, the incline became intense.
"You can do it!" Maya coaxed us.
I was hot and grumpy and unable to appreciate her cheerleading, in 90° heat, as we ascended the top, to the Granite Mountain Mine Memorial as the sun started to set.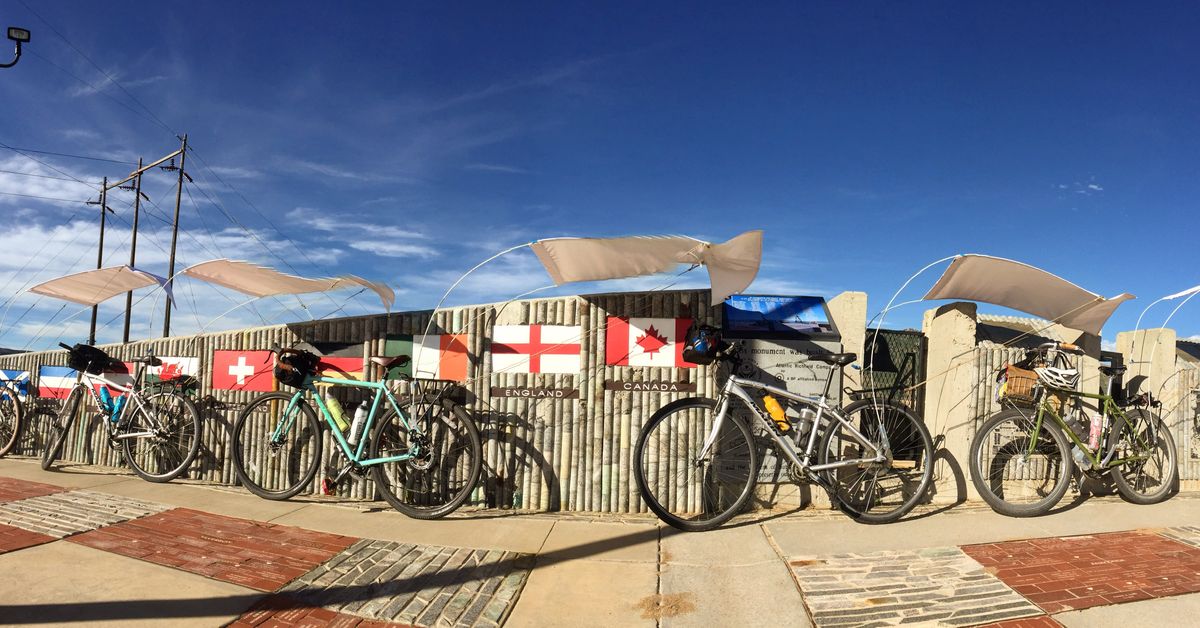 We acknowledged the United Nations of miners that worked in the mine of Butte. Our fearless leader and zealous biker, Lisa, took us on an adventure back downhill through Butte. At first it was like the sled ride of the Grinch, fast and fun, with our flags whipping behind us with a pageantry flair.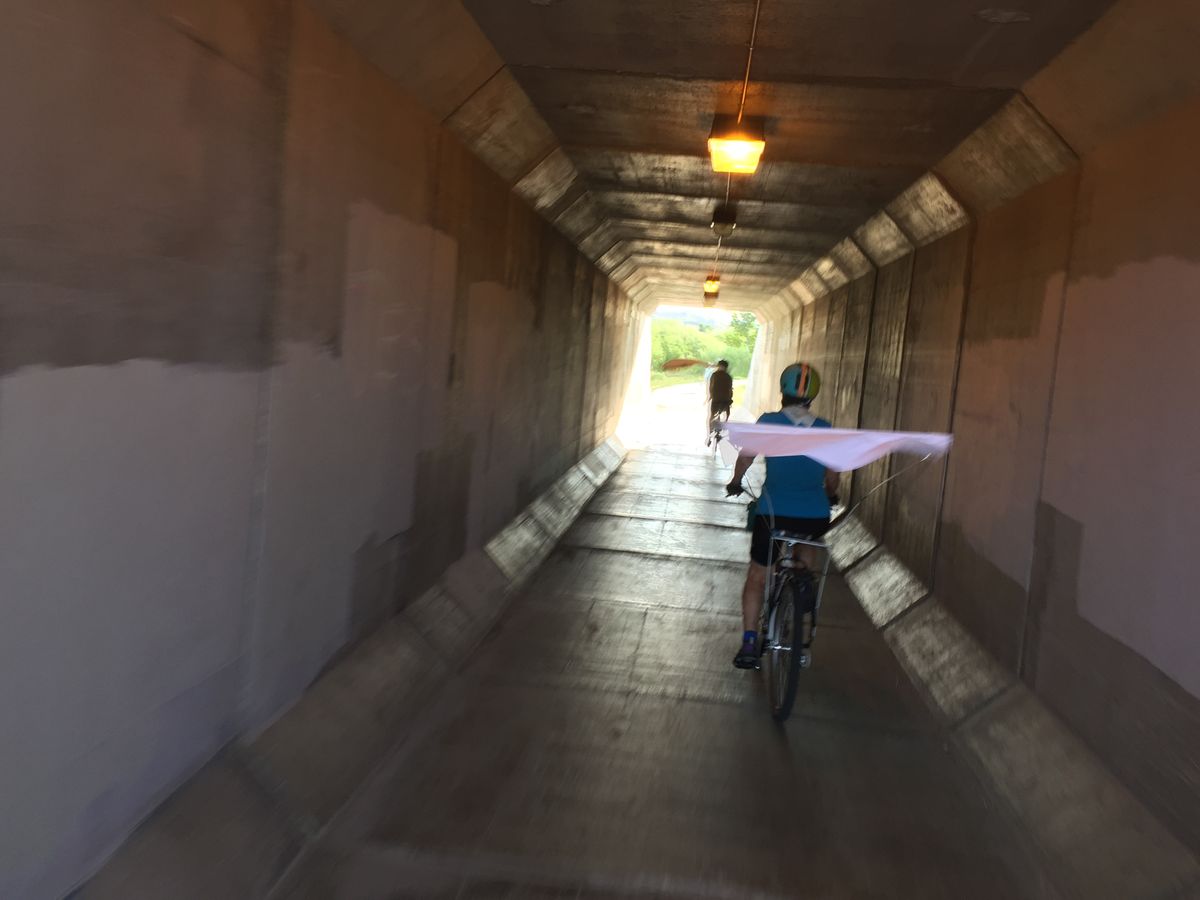 But then we got lost searching for the Blacktail Creek Trail, and ended up bicycling it in reverse; by the time we finally finished, poor Maya was overheated and we all lay down near our bikes to wait for the van, exhausted from the heat and the altitude. Ginny finally found us and guided us to load the bikes and flags back on top the trailer, we grabbed dinner, and drove out of town, into the hills and bright stars, to Homestake Lodge. Our host directed us to a cabin and a yurt and multiple soft beds.