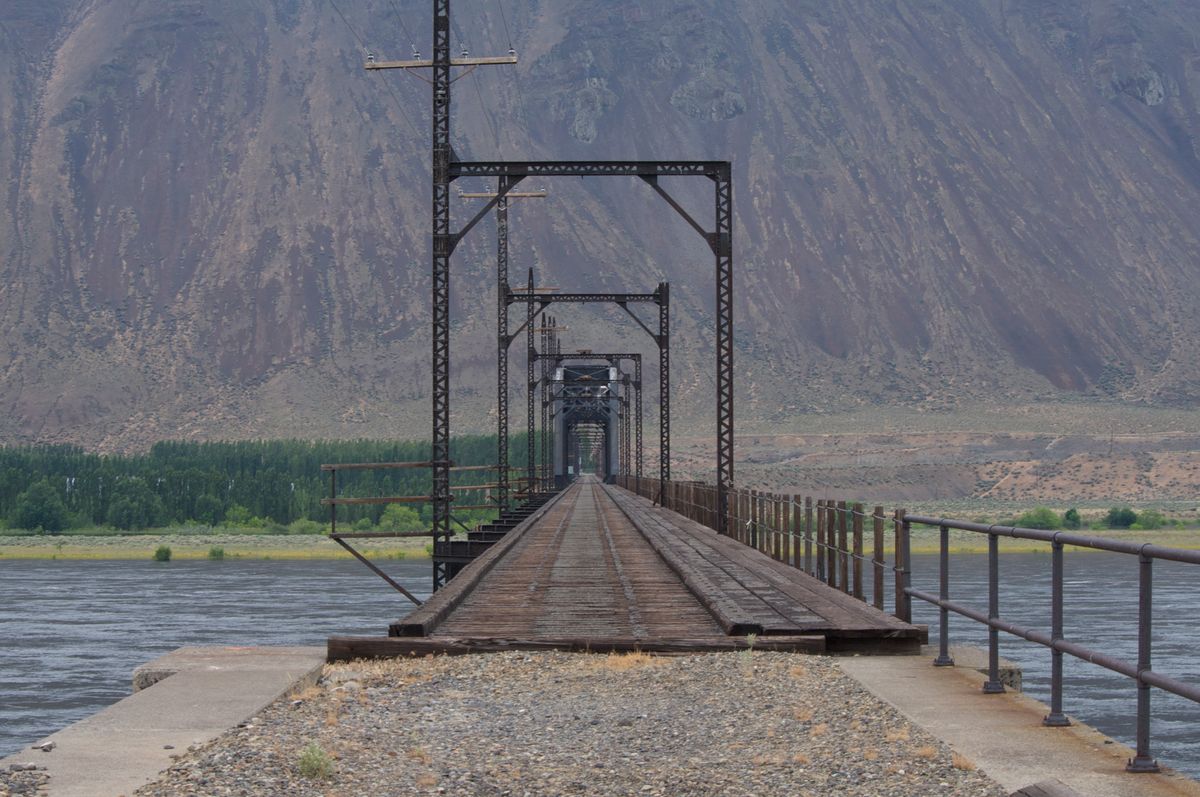 4 ½ ft 一 a reference to the standardization of railway track gauges and the unique perspective afforded by their width, grading, and routes (the exact width of most railroads is 4' 8 1/2") 一 explores the American landscape by bicycle from the perspective of abandoned railroads, illuminating a new line across the country. It navigates the tension between the romance of the railroads and the troubled history of their making: the expulsion and extermination of indigenous people from their lands, the abuses of laborers, in particular Chinese laborers, and the often corrupt business practices of early railroad magnates.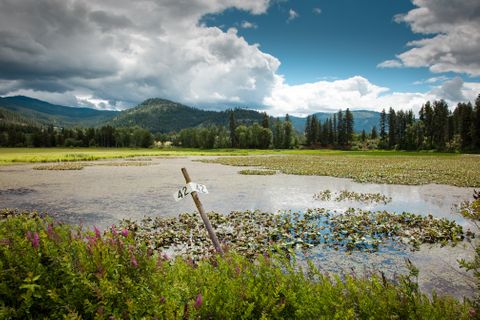 I have mapped a route across the continental United States, via established rail-trails (abandoned railroads converted into multi-use trails) and railroads with the potential to be converted into trails 一 a parkway that would serve as an alternate way to experience the American landscape.
A small team of women is bicycling this route in a series of rides, riding west to east, exploring defunct railroads in the gaps between rail-trails. As we ride we draw an ephemeral line.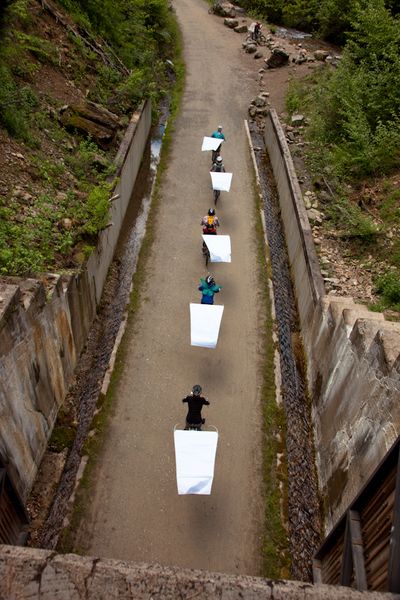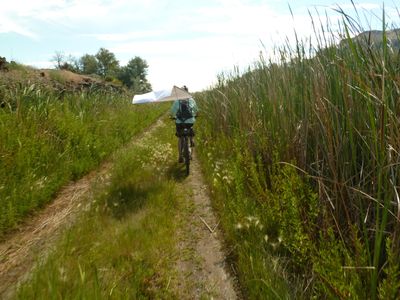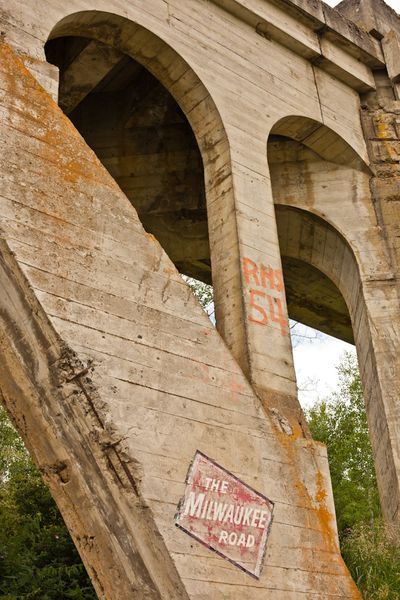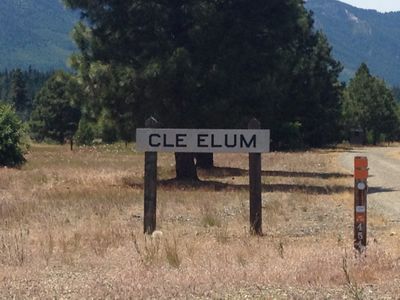 4 ½ ft fits into my larger interest in abandoned spaces in the built world, areas overlooked and newly 'wild'; the lost, the un-rehabilitated, which create new perspectives, and spaces for play.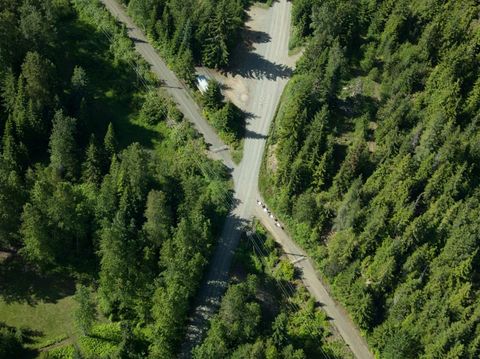 The project participates in a broader conversation about public/private and the commons; it is unique in that it engages with the rail-trail movement and combines bicycling, mark-making, and an investigation of a particular visual perspective of the landscape that also contains a major historical arc of the United States. I hope to broaden awareness and support for a national cross-country trail, and to inspire people with a re-imagining of place.
At its heart is the desire to undo what the development of the railroads did— "collapsing time and space"—and instead create a kind of continuous unfolding of time and space; by slowing down, being out instead of gazing out (from a train window), exploring towns and other areas left behind as train travel was overtaken by the national highway system.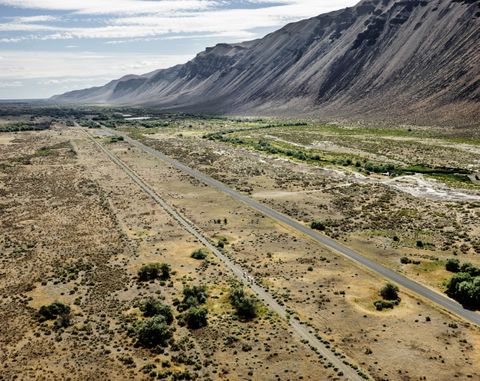 Throughout the United States you can now find more than 20,000 miles of rail-trail in rural, urban, and suburban areas, including the famous High Line in New York City. The re-use of former transportation corridors has spread to many parts of the world; Canada is on the verge of completing a Trans-Canada trail, much of which is composed of former railway.
As the US continues to cede rural lands to suburban and ex-urban development and exploitation of resources, and our wide country appears to be more fractured than ever by geography, I imagine a cross-country trail as an open, free space for all, connecting these disparate areas, passing through and speaking from them.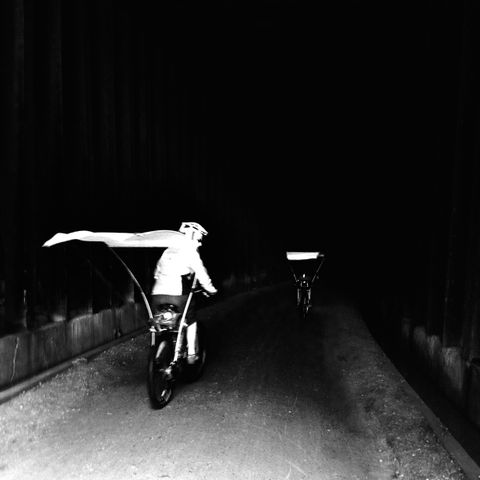 The composition of the line we make as we ride will take multiple forms: an ephemeral and celebratory line drawn as we ride, large flags attached to our bicycles and photographed from above; inscribed digitally by recording our GPS coordinates; and documented with a GoPro video camera mounted to my bicycle.
The large-scale drawing will link existent lines in the land into a newly imagined line. Video of the ride may be interwoven with histories of the railroads along the route and their relationship to the development of the American West. In collaboration with a cartographer I am creating a map of each ride using the recorded GPS data, and current and historical datasets. The final format of the visual artifacts will be photographic and cartographic prints, a video, and a book.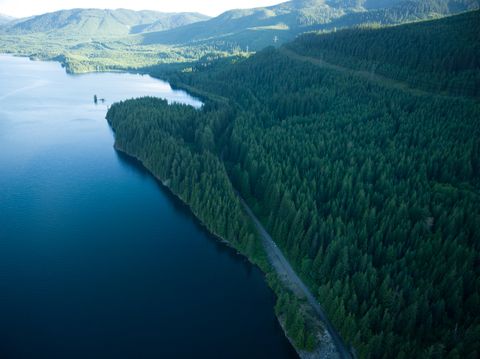 In June 2014, we completed Drawing Ride 1, bicycling from Seattle, Washington, to the Idaho/Montana border. Drawing Ride 2, from Montana to the Wyoming/Nebraska border, took place in June of 2017, and Drawing Ride 3, across Nebraska, in June of 2019. Drawing Ride 4 is tentatively scheduled for summer 2024.
My goals include broadening awareness and support for a national cross-country trail, and involving local communities in this re-imagining of place.